If you think November is all about raking leaves and tidying up think again. There's no reason at all why your autumn and winter garden should be short on colour and an excellent display at this time of year makes you look like an expert. As Christopher Lloyd (a sagacious gardener) said, nobody expects anything of a November garden, so anything that does produce flower is a bonus!
---
Year-round greenery
---
November is a time when evergreens come into their own and as we approach Christmas nothing looks more seasonal than Holly. Some Holly varieties can grow rather large, but Ilex aquifolium is a slow-growing, dense shrub that can be used for dramatic effect in a smaller garden.
Check out the charmingly named Hedgehog Holly Ferox Argentea, or Holly Amber, an RHS-recommended species with orange rather than red berries.
---
To go with your Holly, how about some ivy?
---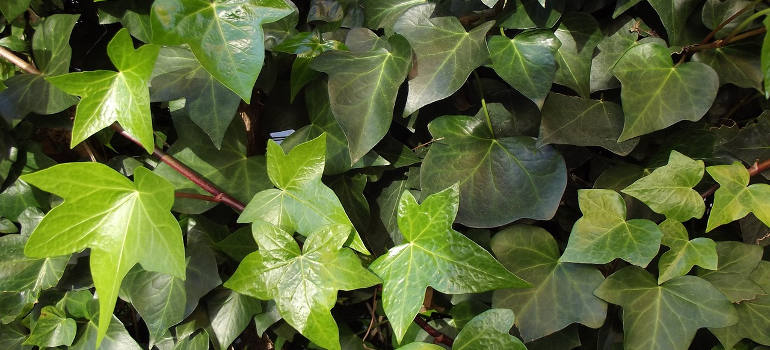 The sight of your garden may cause your guests to burst out into Christmas carols, but surely that's not a bad thing! One unusual species is Hedera helix 'Erecta'. As you might guess from the name, rather than climbing or creeping, this Ivy stands up all on its own.
It stands short reaching no more than a metre in height, and it has no flowers, but the spikes of the plant look a little like a flower head. It's nice to see an ivy that stays where you put it rather than having a tendency to go wandering around the garden and getting mixed in with other plants.
---
For a vibrant winter garden choose Viburnum
---
Another evergreen that also has the advantage of winter flowers and fruit is Viburnum. We love Viburnum Tinus 'Gwenllian'. This is another compact shrub that most gardeners will be able to find a home for, and it's well worth it for its winter value.
From red buds in early winter come white flowers later in the cold season and finally blue almost metallic looking berries. This is a favourite of Fantastic Gardeners because it does most of its work when so much else in the garden has gone to sleep!
---
Container gardening in winter
---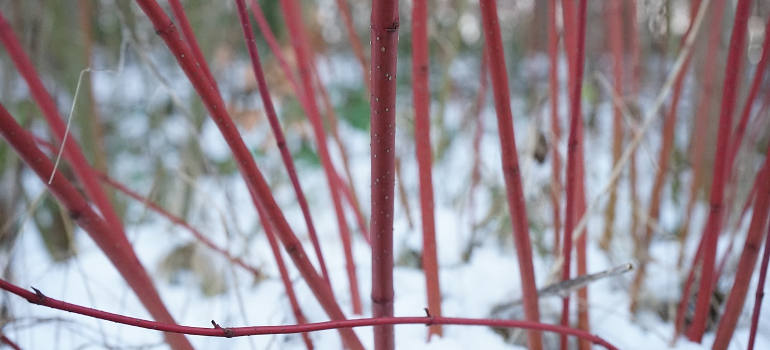 Choose the biggest container you can find space for, and make sure it's frost proof. The larger volume of soil will give more resistance against extremes of cold and at this time of year a single bold statement can look better than a mass of different effects. It's also easier to care for a single container that's close to the house if the snow comes in.
Use classics like winter pansies for deep colour and add height with shrubs that give a good winter effect too. Consider dogwood for its beautiful stems, Cornus sanguinea 'Midwinter Fire' is one excellent choice, but there are lots to choose.
Need a Gardener?
Enter your postcode to view our rates and availability in your area.