2016 has been pretty eventful so far, how about that? We're not even halfway through and let's look at what's been going on – Leo got his Oscar, scientists recorded gravitational waves, confirming Einstein's theory, a new copy of Shakespeare's first folio was discovered, and Chief Wombat Cuddler is now an actual occupation. But that's not what gardeners across the UK have been anxiously anticipating. Everyone with a green thumb and a red marker has circled National Gardening Week on their calendar and is waiting for the celebration of all things green, which this year takes place from 11 – 17 April. Yes, that's right, it's already started. And here's what the organisers have lined up for you.
The Celebration of All Things Green
Whether you're an authority in horticulture who could hold classes themselves or you're just an admirer of the art of gardening, now's your chance to rub shoulders with professionals at special "meet the gardeners" sessions, get inspired and be ushered into the charming world of gardening with a plethora of talks, bootcamps, and of course the National Open Gardens Day.
National Gardening Week will once again reach out to individuals and organisations for a joint endeavour of bringing vigour and beauty to their neighbourhoods, shared environments and common areas through gardening. Gardening has come a long way since the mere act of weeding unwanted plants and cultivating others for food or as a visually pleasing surroundings. It is now an art, a form of self-expression, communication, relaxation, and inspiration. It opens our minds, lets us get in touch with nature and gives us an insight into new perspectives on life.
Get Fit in the Garden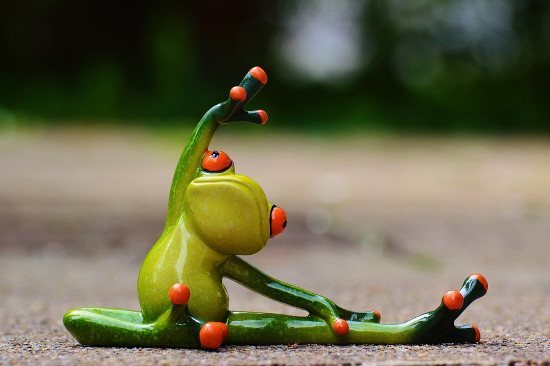 What the RHS is focusing on this year is the aspect of gardening that provides a much needed exercise in a time when most people sit in their office chair, waiting to get into their moving chair so they can sit in their home chair. The tagline this year will be 'Get Fit in the Garden.' Events during the week will carry this theme, delving into the various aspects of how gardening helps you stay healthy and happy. Let's face it – if you ask avid gardeners why they enjoy gardening so much, you'll probably get the usual "it gives me a sense of fulfilment," "it's a form of meditation," etc, but in addition to all the zen talk, we just enjoy gardening because it lets us be children again. We can get our hands muddy, and have sunburns after a day outside, and we have all these new cool toys… It gives us that boost of endorphins we had on the long days of summer school break.
Visit all the Events!
The RHS will be running Tai-Chi classes and revealing fascinating facts and tips on ways to keep fit by practising your favourite hobby. Learn how many calories you burn by raking and bagging leaves, pulling weeds, or planting flowers and all the other health benefits gardens have on your health by joining the activities nationwide. Some of the highlights we have our eyes on include:
Meet the Gardener and Advisory Sessions at RHS Garden Rosemoor
From 11 to 14 April, you'll be able to hear first-hand how horticulture helps gardeners stay health and happy. There will be a fascinating display of interesting facts about health and fitness in gardening, as well as specialists offering advice.
Highgrove: The Garden Celebrated
Mingle with the nation's most popular gardening experts and celebrate a spree of events at one of the most beautiful displays of imagination at play in the garden. Treat yourself to a garden tour or attend a talk, soak up the festival atmosphere and feel free to gawk (or buy) plants and artisan products for sale in the jubilee marquees.
A full week of activities for families at Ness Botanic Gardens
As part of National Gardening Week, you get to enjoy family activities spanning all week. Test your observation skill at Spring Spotters Trail and see how many spring plants and animals you can find around Ness. Join the family crafternoons or watch vintage cartoons – it's the perfect family fun day!
National Open Gardens Day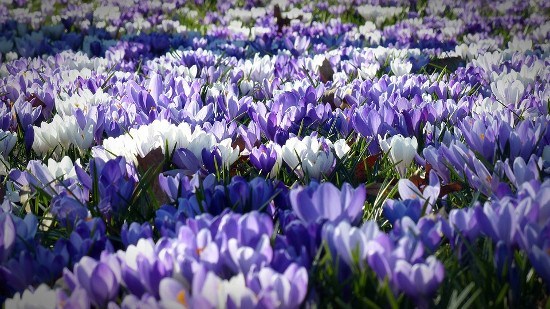 These are just some of the activities but the highlight of National Gardening Week would have to be National Open Gardens Day.
This year, RHS Garden Wisley opens its doors for free on Friday, 15 April for National Open Gardens Day. Visitors will be welcomed for free in gardens that are normally closed to the public or charge for entry. The incentive aims at allowing as many people as possible to visit the amazing gardens in the UK.
The campaign will be launched by the RHS, as it opens its four wonderful gardens – Wisley in Surrey, Hyde Hall in Essex, Rosemoor in North Devon and Harlow Carr in North Yorkshire. Many of the RHS Partner Gardens, and lots more will also be opening their doors for free as well this April 15 as part of the campaign. Don't miss out on the chance to visit these exquisite examples of the art of gardening for free. Get inspired with ideas for the ongoing projects at your own gardens, and even if you've never tried your hand at it, this experience will most certainly impress you and encourage you to take up gardening as a hobby and enjoy all its positive effects.