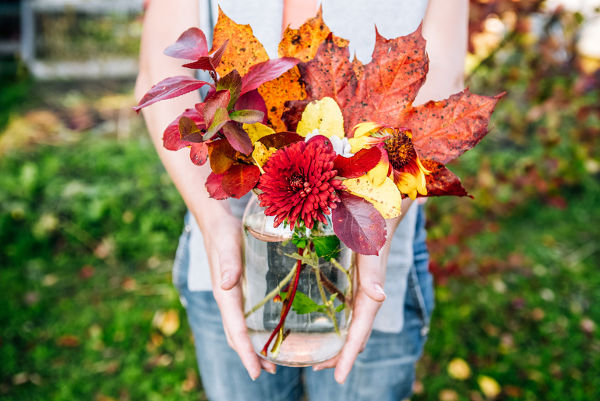 Now that October is here, you must be busy with the essential gardening jobs for this autumn month. For most people, this time of the year is especially pleasing because of the cooler nights, warm sunny days, and pretty autumn foliage.
Others have picked precisely this month for their wedding celebrations. Interestingly, there are plenty of lovely blossoms that bloom this month and make up for a perfect wedding bouquet. Let's see what flowers are in season in October.
Agapanthus
Agapanthus is a quick-growing perennial plant, appropriate for both growing indoors and outdoors. It's called "the flower of love" and it will please your eye without requiring a lot of attention on your part. Agapanthus grows in tufts with large white, pink, blue, or purple flowers. The elegant shiny petals make up for a fitting autumn bridal bouquet. You can combine agapanthus with Calla lilies for an eye-candy effect.
Asters
Asters bring colour to your garden during the autumn months, with one species blooming even in winter. With their daisy-like petals, these October blooming blossoms look nice in mixed flower beds, window boxes, and as cut flowers. Some of the Aster varieties that can be found blooming in October are White wood aster (A. divarticatus) and Heath aster (A. ericoides).
They grow in full sun to partial shade, in well-drained organic soil. Once they bloom, they cover the garden beds with masses of tiny delicate flowers. A handful of daisies here and there in your wedding bouquet will give it a complete look.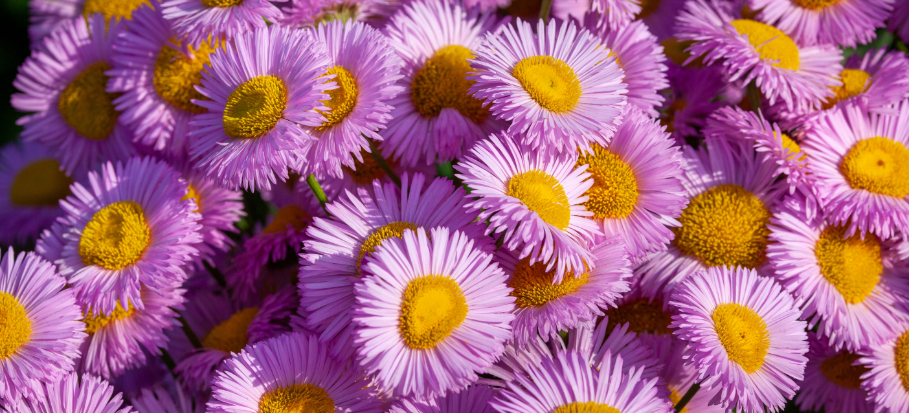 Japanese Anemone
Japanese Anemone flowers produce pink or white sepals with bright yellow stamens. They can be found growing in shady areas under the protection of larger plants and trees. This fragile October blooming flower is sensitive to drought and overwatering, so you have to go easy on the water around it.
Once they have set roots in your garden, they can be quite difficult to eradicate, but who would want to get rid of such an enchanting flower? Properly arranged, anemones make up a fantastic wedding bouquet, which can also include succulents.
Chrysanthemum
You can find chrysanthemums in most home gardens, bringing colours and smiles with their bright, showy flowers. They are perfect for floral displays and flower arrangements since they bloom even in October. There are many species of chrysanthemums varying in colour and size. This October bloomer grows in well-drained soil and prefers to bask in the sun.
Some of the flower varieties that are in bloom in October are the Emperor of China, Sarah, and Sunny Morning. Gerbera combines well with chrysanthemums for the lovers of very colourful weddings.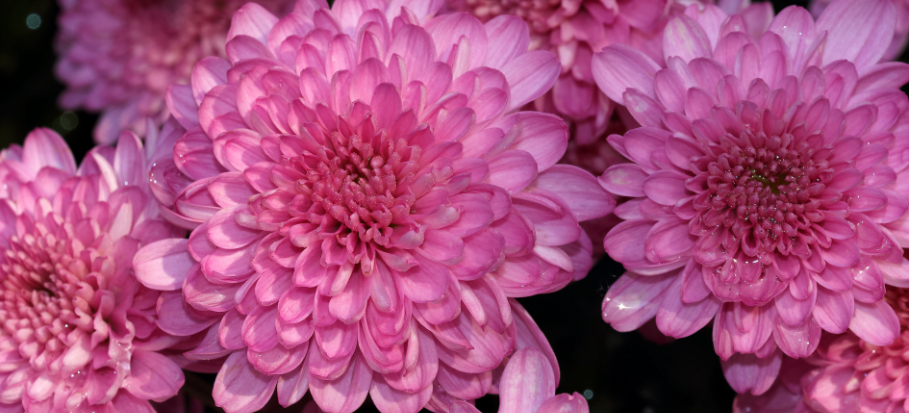 Cyclamen
This shy mounded flower grows in well-drained soil and doesn't reach more than 12 inches. It's one of the flowers in season in October and once it blooms, it unveils white, pink or violet petals. Cyclamen can grow under tall shrubs or trees as they are very shade tolerant. The elegant colours of cyclamen make up for a fancy bridal bouquet.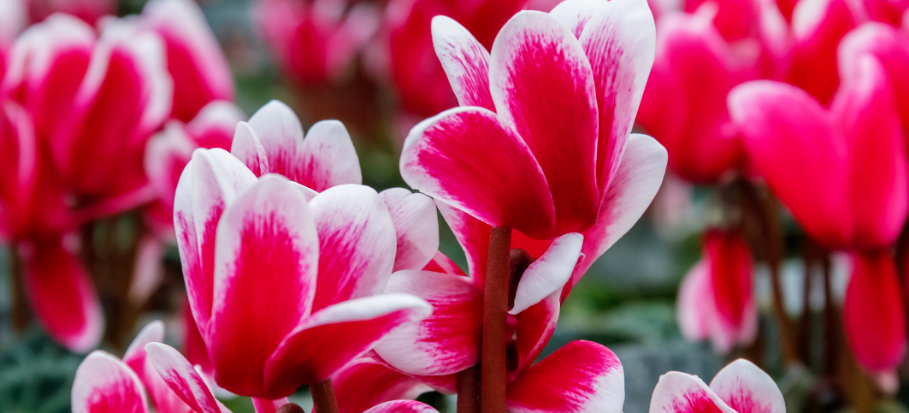 Colchicum
Colchicum is a large genus of perennial flowering plants with around 160 species. Some of the common names that apply to the whole genus are "autumn crocus", "meadow saffron" and "naked lady". The small flowers bloom in late summer or autumn, and some of them reach their blooming season in October.
Autumn crocuses are often grown in gardens as ornamental plants and produce flowers in different colours, such as white, red, pink purple, lilac, and combinations of white and other shades.
There is a National Collection of colchicum in the United Kingdom, maintained at the Felbrigg Hall, Norfolk. Whereas they might not be appropriate for the main flower in a bouquet, they give a pleasant accent with their colours.
Sedum
Sedums are one of the most famous perennial succulent plants. There are almost 400 species of sedums with them differentiating in size, leaf shape, colour, and blossoms. If you are looking for a way to seal the holes in your wedding budget, an inexpensive bouquet will be the perfect solution.
Most of the popular wedding flowers are expensive, except for the succulent options, such as sedums. Due to the colourful and intricate shapes of the leaves, as well as the beautiful flowers, sedums are an elegant and eye-catching option.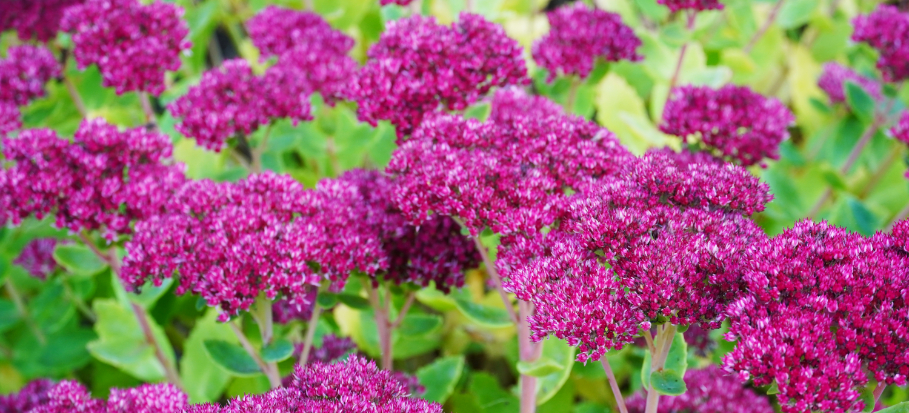 Carnation
Carnations come in a variety of dyes, such as red, yellow, white, apricot, pink, and burgundy. However, you can also find bicoloured types, too. It's one of the most convenient flowers as it is available throughout the whole year. If you are looking for a colourful bouquet and floral arrangements, this is one of your best picks.
Gentian
Dark-blue colours with a cobalt hue seemingly gathered the brightness of the sky within, the gentians represent the clarity of mountain air and sunlight. Gentians create a sensation for freedom and are an inevitable eye-catcher. These small flowers can be your perfect pick for an outdoor wedding.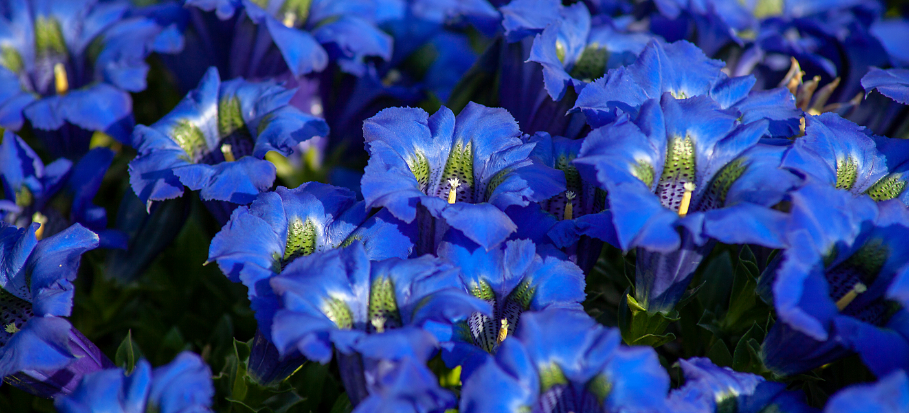 Dahlia
The birthplace of dahlias is Mexico, whereas the first European dahlia bloomed in Madrid during the 18th century. Those plants are highly valued as decorative essentials due to their bright hues and clustered petals. The latter have various colours, with petals at the edge differing from the ones in the middle, which are normally golden yellow or brown-red. They make up for a rich bridal bouquet or decoration and can be combined well with sedums.
Calla
You can find calla lilies all year round. However, their peak is between fall through winter and late spring. This makes them a perfect choice for an autumn wedding. It's also known that Calla lilies are the most popular flower for wedding bouquets as they are a symbol of marriage. Their natural beauty makes them stand out from the crowd in any arrangement.
---
Need a professional gardener?
Enter your postcode to view our rates and availability in your area.