8

min read
With Halloween behind us, Christmas is fast approaching and many businesses have already started putting up their holiday decorations. It is at this time that countless people throughout the country are faced with an annual dilemma, to buy a real Christmas tree or an artificial one.
While either option can be found on both the naughty and nice lists, the short answer is that real trees are the better choice for the environment. However, in order to make an informed decision as to what is best for your home, we will need to take a closer look at real and artificial trees.
Artificial Christmas Trees
If you were to enter a person's home prior to the 1930's you would only find real Christmas trees. This changed when the American toilet brush company, Addis Brush Company, created an artificial tree using brush bristles, inadvertently kickstarting an entire industry.
Pros
There are undeniable benefits to choosing an artificial Christmas tree over a real one. These include:
Guilt-free. Many of us don't like the idea of cutting down a new tree every year to adorn our home for a month, artificial trees negate this guilt as they are re-usable.
Cost. Christmas is one of the most expensive times of the year for most of us. With presents and higher energy bills it can be difficult for lower income families to also buy a new tree every year.
Convenience. Artificial trees are a lot more convenient than a real tree. They are stored easily and there is no need to walk around in the cold choosing the perfect tree.
Watering. Unlike their living counterparts, artificial trees are incredibly easy to care for. There is no need to water the tree in order to keep it looking healthy for the entire holiday season.
Pine needles. Another advantage is that artificial trees do not drop pine needles everywhere. This means more time to spend with your family instead of cleaning.
Transport. The final advantage to choosing an artificial tree is that you don't need to worry about transporting it to your home. Most fake Christmas trees come with a package that fits into your car and after the holidays you can easily store it in your attic, garage or closet.
Seasonal tips: How to Select the Perfect Real Christmas Tree
Cons
Nothing in this life exists without flaws. This is especially true in the Christmas tree debate. The major disadvantages to choosing an artificial Christmas tree include:
Environmental impact. While you may think that buying an artificial tree is better for the environment since it doesn't involve cutting down a healthy tree every year, a study conducted by an environmental consulting firm based in Montreal has turned this concept on its head. The researchers found that you would have to re-use an artificial tree for twenty years to be more ecologically friendly than their living counterparts.
Carbon footprint. The researchers mentioned above reached their conclusion by taking the production method, materials, and waste products into account. The production process requires an incredibly large amount of energy and since most artificial trees contain polyvinyl chloride (PVC) the waste materials are highly toxic and carcinogenic.
Non-recyclable, non-biodegradable. It should come as no surprise that plastic trees are not biodegradable, which is why many landfills are populated by broken artificial Christmas trees. But you may not know that fake trees are not made from recycled material and they also cannot be recycled.
Enjoy the Holidays With a Real Christmas Tree by Fantastic Gardeners
Enter your postcode to view our rates and availability in your area.
How to select a non-toxic artificial Christmas tree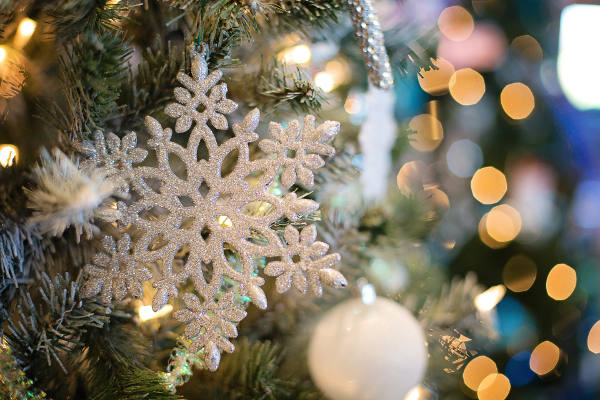 Artificial trees made from PVC often contain other toxic materials, such as lead, to stabilise the shape of the branches and bristles. Prolonged exposure to such materials has been shown to play a major role in stunting early-childhood development as well as nerve damage. Many scientists now believe that there is no safe level of exposure to lead.
The good news is that many companies are moving away from 100% PVC trees in favour of a mix of polyethylene (PE) and PVC. This method not only reduces the potential toxicity it also allows the trees to look more realistic. Three-dimensional PE bristles occupy the majority of the branch with flat PVC bristles filling the back of branches.
If you will be buying an artificial tree this year, check the tips below in order to choose one with the lowest toxicity.
Look for the phrase 'molded tips' on the packaging.
Check the bristles at the front of branches. PE bristles are rounded and life-like whereas PVC bristles are flat.
Real Christmas Trees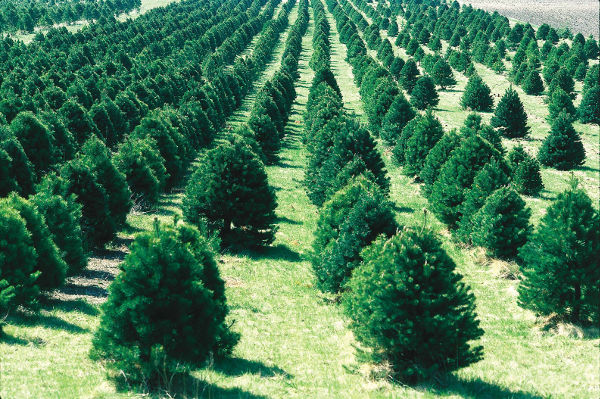 If you were to ask people what comes to mind when asked about the 'perfect' Christmas tree, most of us would picture a large, healthy, real pine or fir tree. Although there are undeniable benefits to choosing an artificial tree, real trees also have their good points.
Pros
Treecycling. Knowing what to do with a real tree after Christmas is one of the reasons people opt for artificial trees, but there are a multitude of ways to repurpose that browning tree. You can replant it for re-use next year, donate it to a local zoo to be used as a big cat toy, repurpose the wood to be used to build garden ornaments, or simply recycle it by cutting it into logs for your fire. For more information on treecycling check out our article by clicking here.
Slim to none environmental impact. As the picture above suggests, nowadays real Christmas trees are grown in organic farms, which reduces to a minimum the environmental impact when cutting the tree.
Mulching. Send your old tree to be recycled and it will, most likely, be turned into chips to be used as footpath material or mulched to be used in landscaping.
Organic tree farms. A lot of Christmas tree farms nowadays are organic. They grow trees in a sustainable manner and don't use pesticides. Buying from an organic provider can give you peace of mind that the tree is environmentally friendly and you aren't bringing potentially dangerous chemicals into your home.
Wildlife habitats. Large Christmas tree farms grow more trees than they will sell and there is a constant cycle of new growth. These reforested areas provide excellent habitats for a lot of wildlife such as birds and small mammals.
Tradition. Continuing with certain traditions can bring us a sense of comfort and reignite happy family memories. This is especially true for Christmas traditions.
Look, feel, smell. No matter how realistic artificial trees get they will never be able to match the look, feel, and smell of a real tree. Since our senses are assaulted by Christmas decorations from mid-October a lot of us have become numb to their effects, however there are certain smells which invoke the Christmas spirit and a real pine or fir tree is one of those.
Cons
Transport. Transporting your fresh Christmas tree from the farm can be a hassle, especially if your car is not large enough to hold it. Plus, the cost of having it delivered can be expensive if you don't live close to the farm.
Disposal. While the issue with sending artificial trees to the landfill is that they are non biodegradable, the opposite is true for real trees. As pine and fir trees rot they release large amounts of methane and other gases into the environment. the gases of one tree may not amount to much in the greater scheme of things but imagine the effect millions of rotting trees can have.
Fire myths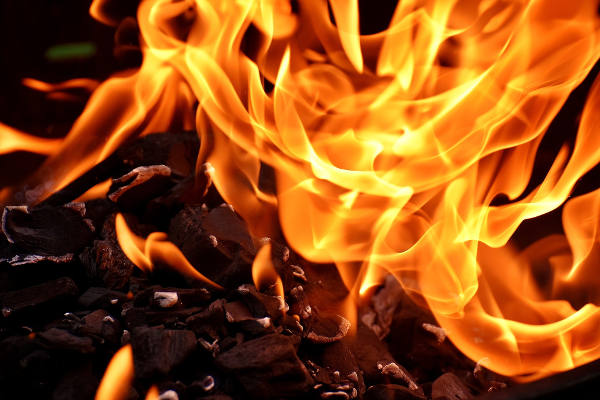 There are quite a few Christmas tree myths floating around, the most popular of which are concerned with the fire risk posed by real and artificial trees.
There is a common belief that real trees are at a greater risk of catching fire. This is mostly due to the fact that artificial trees have a fire-retardant coating. Although real trees can catch fire faster, flame-retardant artificial trees will resist fire for some time. When they do burn, they emit large amounts of highly toxic smoke.
So as long as your properly care for your real Christmas tree it is much less likely to pose a fire risk than an artificial one. Follow these tips to reduce the chances of a Christmas tree fire.
Choose the freshest looking tree, avoid trees which are dry or browning.
If the tree was pre-cut, cut the stump down by one or two centimetres and place it in water.
Water the tree regularly.
Clean up all dropped needles around the tree.
Do not overload the tree with lights. Try not to overload electrical sockets as well.
Switch the tree lights off at night before going to bed.
Don't place the tree near an open fire.
Seasonal tips: 12 Popular Christmas Plants
The final verdict
So there we have it, your definitive guide to the difference between real and artificial Christmas trees. After taking everything into consideration, we support and recommend the use of real Christmas trees. Not only are they better for the environment, but they also carry a sense of nostalgia and perfectly embody the Christmas spirit.
To make this Christmas less stressful, we are offering a Christmas tree delivery, installation and disposal/recycling service. You can order all or just one of the services and a team of professionals will arrive with your tree. Once Christmas is over, you don't need to worry about what to do with the tree as our teams can come to collect and recycle it. Contact us now for a quote from one of our Fantastic representatives.
***
Did we miss anything? Do have any tips for choosing a Christmas tree? Let us know in the comments below or give us a shout on social media!