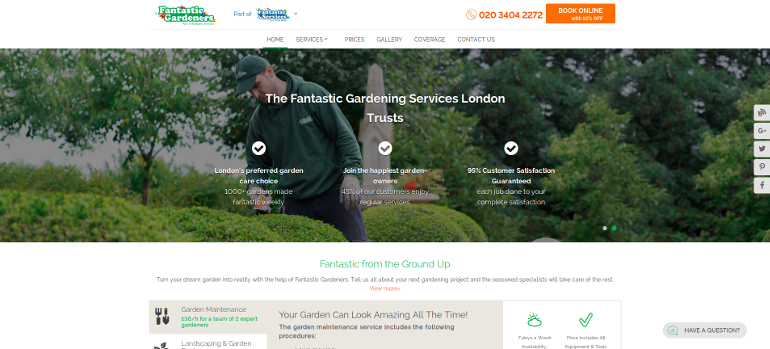 We are happy to announce that your favourite Fantastic Gardeners site has a new design. Our website now boasts a fresh new look and even more fantastic features that you get to enjoy.
As part of Fantastic Services, the new website design adds more functionality and enhances user experience. You can now easily navigate through the website and find all the information you are looking for in a few clicks.
Some of the features that you can now enjoy are:
Option to choose among an even wider selection of services – you can now select expert lawn care, garden clearance, and outdoor repairs via the easy to use drop down services navigation.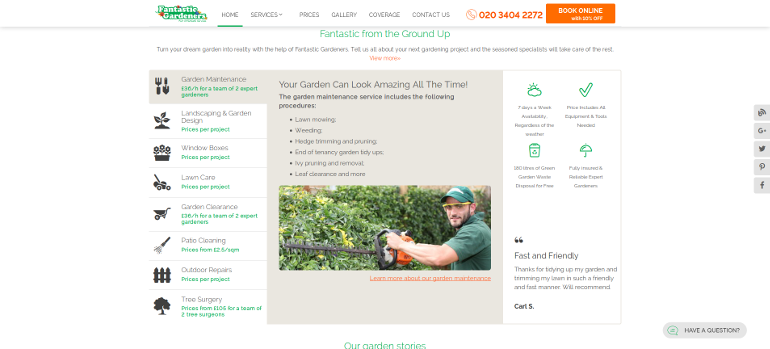 Easy Request a Service Option – simply click on the service you want and book an appointment instantly.
Customise Your Request for a Specific Service – choose the day and time you want the service performed by entering the service page and clicking the "more about the service" button.
Chat – discuss your needs with our chat team, or Call us Directly – our friendly call centre operators are also waiting for your call on 02034042272.
Need anything else? – you can now ask for one off cleaning, removals, etc, as all other Fantastic Services are also available.
Detailed prices list for all services we offer is available at http://www.fantasticgardeners.co.uk/prices/.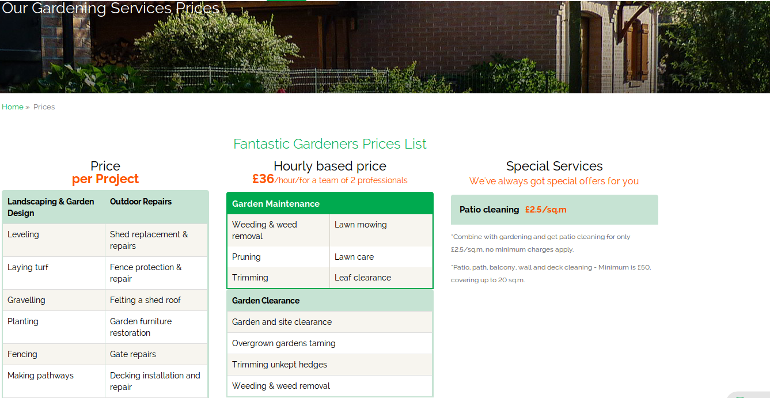 Map of all the Areas We Cover – we are constantly growing, thanks to you, dear customers!
FAQs – we have the answers to your most common questions conveniently laid out in our new section.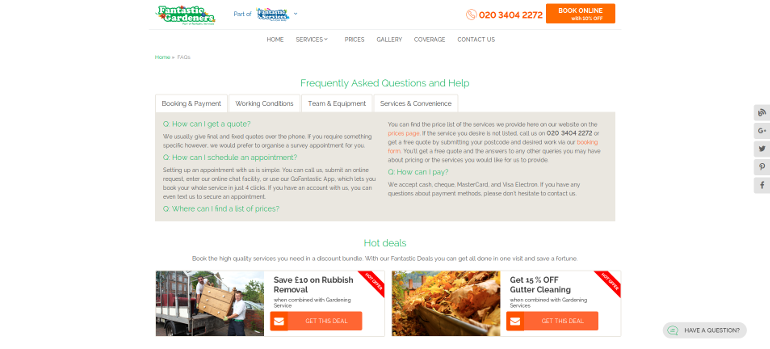 More about each service – all key aspects of a specific service covered at one place. The accordion tabs "what's included", "what to expect", and "why us" will reveal all the information you need.
Custom-designed About Us page – to let you get to know us, meet the team and the founders.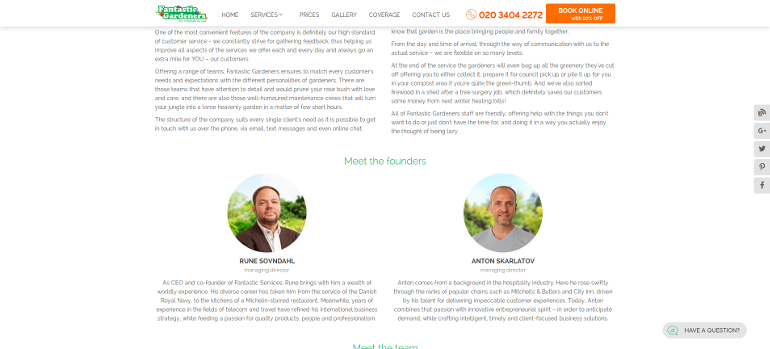 Quick access to our GoFantasic iOS app – just click on the slider and you can download the app from iTunes in a few seconds.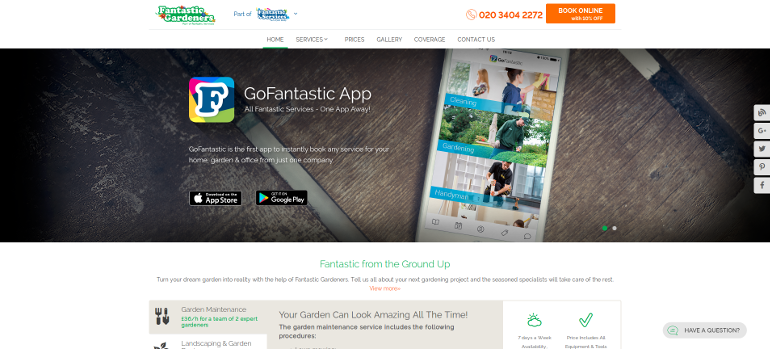 More images – we've added visual reviews of our services, so now you can flip through Our Garden Stories and see the fantastic results from our efforts.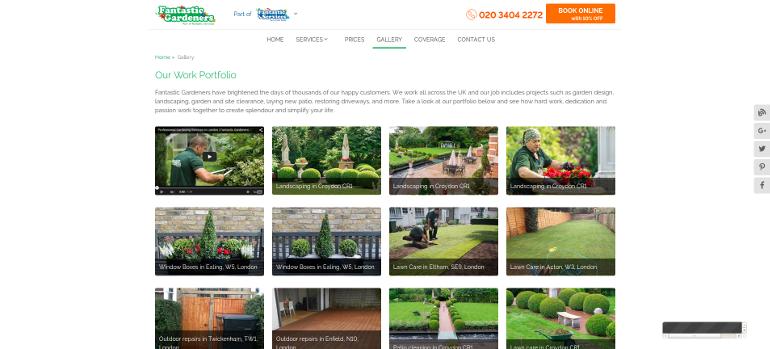 More colour – white background and colourful buttons make the website look neat and don't put a strain your eyes.
More offers allowing you to make further savings when combining our services.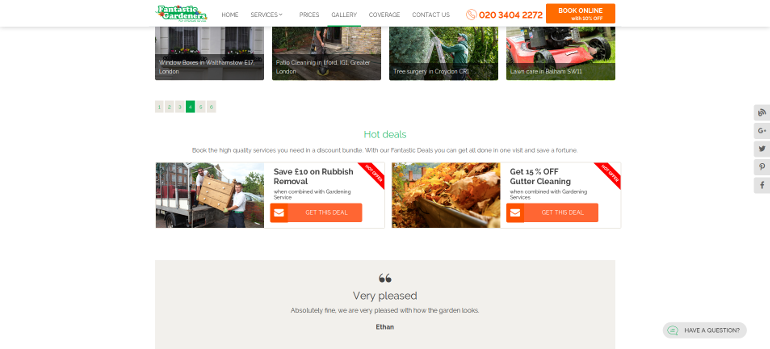 Get social with us: our social media profiles and main social media activity feeds are on each page so you can interact any time.
UPDATE: our blog has received a fantastic redesign – check it out here – https://blog.fantasticgardeners.co.uk.
We are looking forward to hearing from you – what do you think of our new design?