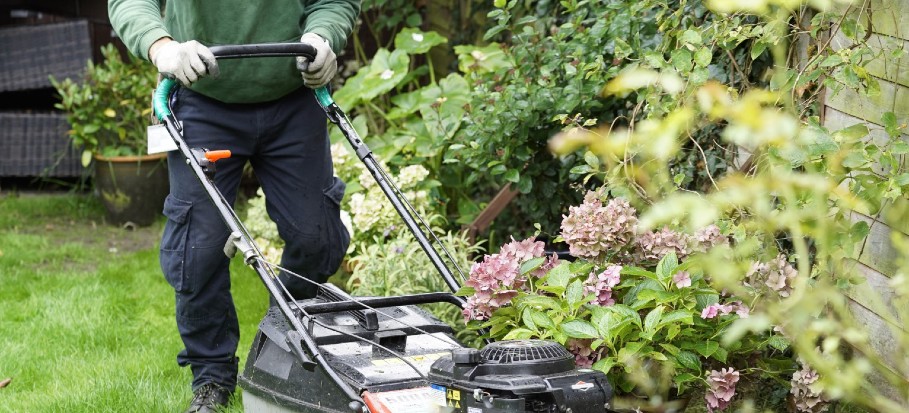 These days, it seems like every homeowner craves a beautiful and well-maintained garden, shaped lawn and stunning landscape. But let's be honest, gardening is an arduous, time-consuming chore, and not everyone has the time or wishes to get their hands dirty. Besides the intensive labour, gardening duties may require some tools and equipment that not everyone would have on hand.
All this considered, It seems like professional garden maintenance can be a convenient solution. But before you make a final decision for your property, it's good to know: what exactly is garden maintenance and what it includes, whether gardeners are expensive and more… Let's dive in.
Why is regular garden maintenance important?
You may think in order to have a great-looking garden with a lush lawn you have to work on it only during spring and summer. Actually, garden and lawn maintenance is required throughout the whole year, including the cold season.
In fact, to avoid having to deal with laborious and difficult gardening tasks when the weather starts to warm up, it's best to make sure you're doing some small tasks on regular basis. This will only make the summer work more manageable, but this will also save you from having to pay lots to your gardener, once the gardening season comes. By small frequent tasks we mean leave raking, bush pruning, light garden clearance and why not even the occasional lawn mowing.
Speaking of garden care, let's explore also what you can expect from your professional gardener.
What does garden maintenance include?
If you're about to hire gardeners, make sure to familiarize yourself with the services they offer and decide what kind of work your garden needs. This will make the whole process, but if you are not sure about the latter, you can also consult with them on the matter.
Without further ado, here is the list of services that gardeners usually provide:
Lawn care – Besides lawn mowing, that service may include edging, watering, clipping removal and leaf blowing. As most gardeners have hourly rates, the price alters depending on the size of the lawn and how overgrown it is. If you opt for a professional garden maintenance service, the gardeners will bring a high-quality lawnmower, which will make the process quicker.
Weeding – That's a pretty straightforward service, but let's not forget that most of the work is done manually. It includes the removal of weeds from lawns and flowerbeds, and the price depends on the time that the job would take and whether you want a weed-killer application or not.
Trimming trees and hedges – That service aims to maintain the aesthetics of your hedges, shrubs, and trees, as well as to keep their shape in a presentable state. In some cases, the removal of diseased foliage might be required, as well as cutting branches to stimulate growth. How much do gardeners charge for this service, you may be wondering? Well, it depends on the number and length of the hedges and the height of the trees, as well as the complexity of the task. Also bear in mind that different species of hedges should be trimmed and pruned at different times of the year. Note that for taller trees, the help of a certified tree surgeon should be required, which is a completely different service.
Other garden improvements – These additional jobs can include planting or replanting some plants, window box installation, turf repair etc. Since these are a bit time-consuming and require some technical skills, the gardener's hourly rate will depend on the complexity of the job, the tools needed, and of course the planting materials.
Learn more about a reliable gardener's qualifications and expertise.
Learn more
What's the difference between a gardener and a landscaper?
Let's clarify one important thing – you can't expect a gardener to do all the jobs that a landscaper would do, be it patio laying or fence building, these are two different fields of expertise. While in some cases there could be a slight mixture of tasks, normally these two professionals are responsible for different parts of the maintenance that an outdoor space may require.
As you've probably noticed from the list of services described above, a gardener's job is mainly related to vegetation. The focus is on planting and ensuring healthy growth through the right maintenance, be it in the form of cutting, watering, fertilising or replanting.
A landscaper's job, on the other hand, is focused on planning and building. Normally, you can count on such a professional for various outdoor repairs (fence, shed or driveway related), decking and paving installation, etc.
How much does it cost to maintain a garden?
We should start by clarifying two things. The first one is that professional gardeners in the UK usually expect to be paid by the hour. The second is that the amount a gardener will charge you per hour could be influenced by two things – the required gardening tasks and the size of your garden. But more on that later on.
It's good to mention that the level of expertise is very important and could reflect on the price, too. An experienced gardener may cost you more, but such a professional will be more reliable and will be able to do a lot of hard work. An expert gardener can perform a vast array of gardening services, from simple maintenance to more complex garden improvements.
A beginner gardener, on the other hand, may be cheaper, but also limited to performing simple tasks, such as lawn mowing, leaf raking, etc.
In addition to the level of expertise, there are also other important factors that can influence the final price.
Garden care price shaping factors
Garden size – As we've mentioned above, the garden maintenance cost per hour highly depends on the area size, since this is the main factor on how much it will take the gardener to perform the service.
Garden condition and debris removal – If you haven't maintained your garden in a long time and it's overgrown, well then, gardening charges will be a bit more than if the area was well-kept. Not only will it take the gardener more time to complete the job, but he'll need some special tools to saw, cut and clear the area. Then, the gardener will need more time to collect and dispose of all the clippings and debris.
Types of plants you've got in the garden – If you have some exotic plants that are not native to UK, their maintenance may require frequent weeding, pruning and even fertilising. On the other hand, native, especially deciduous plants may cause more trouble than non-native varieties during the cold seasons. So, the gardener's cost can vary a lot because of these factors.
Materials and the equipment needed – Let's clarify that some special and additional tasks that require extra materials, such as a weed killer, mulch or decks to build raised beds are unlikely to be included in the gardener rates. Some design-requiring tasks and others that need specific equipment and technical skills can be hard labour for the gardener, and vary in cost as well.
Difficulty and number of tasks – If you have dozens of topiaries in your garden rather than just a lawn that needs to be weeded, then the labour intensifies, which will also influence the hourly gardening rate.
Seasonality – During the cold seasons, the gardening tasks will slightly decrease, yes, your garden will still need some attention, but not as much as in summer. Besides that, the gardener's availability and demand can change through the seasons, which can lead to fluctuation in gardening prices.
Want to learn more about garden maintenance prices? Check out our price list and perks that come with a Fantastic gardening service!
How often to get garden maintenance and when do you pay your gardener?
Most gardeners and garden maintenance companies can provide a flexible schedule depending on your gardening needs. When starting with a new gardener, it's vital to explain what exactly you want and expect to be done.
If you consider regular garden maintenance, which can be weekly, fortnightly or monthly, you should be aware that not every gardening work can be performed in bad weather, especially when raining. Once you share with the gardener your needs and expectations, depending on the size of the garden, the professional can help you estimate the frequency of the visits.
You also should agree with the gardeners about how and when they'll be paid. Some gardeners and gardening companies prefer cash payment while others accept only to be paid by card. You should also be aware that any gardening goods, such as plants, seeds, etc. need to be paid extra, and the weekly/monthly payments may not be the same every time.
Searching for a reliable gardener near you?
Enter your postcode to view our rates and availability in your area.
Takeaways:
How much gardeners charge per hour could depend on two things – the types of gardening tasks they'll be doing and the size of your garden.
If you're about to hire gardeners, make sure to familiarize yourself with the services they offer and decide what kind of work your garden needs.
When starting with a new gardener, it's vital to explain what exactly you want and expect him to do.