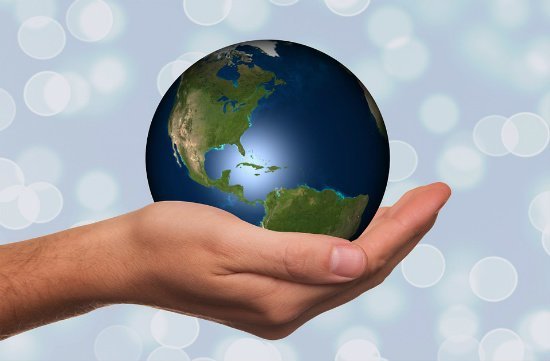 Today we celebrate Earth Day for the 46th time since U.S. senator Gaylord Nelson suggested the idea for a national day focusing on the environment. After its first celebration on April 22 1970 in the US, Earth Day has grown into a worldwide environmental movement raising awareness of serious issues such as pollution, global warming, deforestation and the detrimental effect of urbanised societies on the environment.
Nowadays, almost 200 countries around the world celebrate this day and although we all know how important it is to reduce our impact on nature, it never hurts to remind ourselves of the little things we can all do to give something back to Mother Earth.
Make a recycling plan
There's hardly anyone who's not aware of all the benefits of recycling. State and local authorities, as well as companies and organisations, are constantly raising awareness to encourage recycling and offering various options to make it available across communities.
The 3 Rs (reduce, reuse, recycle) are the easiest and most straightforward way to individually reduce our impact on the environment. It may not seem like a lot or enough of an effort, but just by cutting on packaging and separating your waste, you can help your community and the environment by saving money, energy, and natural resources.
London councils have recycling collections weekly or fortnightly, so it's really easy to simply separate your waste and use the right bins. Recycle Now has prepared a complete guide to help you find out what you can recycle and also locate your nearest recycling drop-off point. There's no better day to implement their easy recycling plan than today!
Plant a tree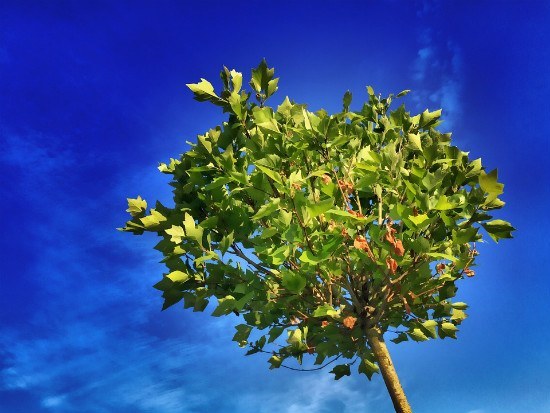 If you're still hesitant about whether you need to plant a tree or two in your garden – don't be.
They will not only be beneficial in terms of producing oxygen and reducing CO2 in the air but also help you muffle urban noise, add kerb appeal and boost property value. Even if you don't have enough space to plant your own tree, you can always participate in an initiative to plant trees locally or worldwide. Ecosia uses the money generated from ads on search engine to plant trees around the world.
So, just by searching the web, you could be helping turn drought-ridden areas into forests in Africa or South America. So far, they have planted more than 4 million trees. Quite impressive if you ask us.
Grow your own food
When you buy locally grown food, you minimise your environmental impact, and when you grow your own food, you can reduce your carbon imprint even further.
You may not think a small potager will make a big difference, but you'd be surprised how much energy you can save by growing your own vegetables or fruit. And you don't even have to sacrifice your urban or suburban lifestyle – all you need is a few square inches. And in addition to helping the environment, you'll also be making a beneficial change for yourself because organic produce from your own garden is healthier, tastes better and costs less.
So, why not take the first step today with a container of aromatic herbs? It doesn't get easier than that.
Go paperless
We already talked about recycling but before we get to recycling paper, it's even better to prevent it from being wasted it in the first place. Bills, catalogues, various offers and unsolicited mail – who really needs those?
Money Crashers offer a detailed list of how you can stop, or at least reduce, the influx of paper to your home and also help you dispose of all documents, newspapers, and other paper occupying space in your home and office, so you can de-clutter in an environmentally sound way.
Make a birdhouse
Help wildlife in the most pleasant and easy way by inviting birds to your garden. They're not only a beautiful addition to your garden, but also a useful one. Birds control pests naturally, as their diet includes insects, slugs, snails, and aphids.
Building your own birdhouse is an easy DIY project so you can make more than just one for your own garden, but install some across your community, for example in parks, around schools and playgrounds. If you find yourself handy to make some more, you can sell them at a fundraising event and donate the money to an environmental organisation.
Make a play garden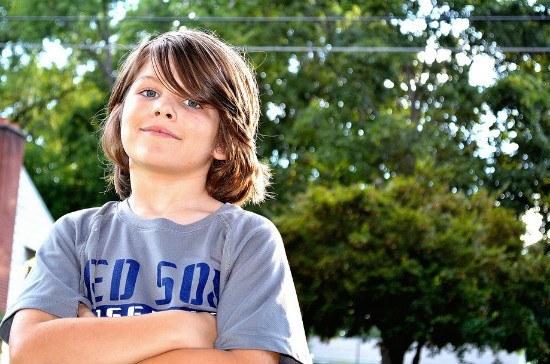 We worry about what planet we'll leave to our children but maybe we should think about what children we're leaving to our planet. Educating kids about being responsible to the environment can never start too early. Schools are implementing a lot of programmes about recycling, waste management, and conserving wildlife and you can extend this at home, too.
Engage the little ones in fun outdoor projects in your garden, show them how to plant trees, and teach them all the benefits of gardening by involving them in your yardwork. Which kid wouldn't like getting muddy and playing in the sun all day?
Sync with nature by using technology
Technology may have seemed like a film scenario but virtual reality and augmented reality are now a thing and we can use them to get children involved in preserving nature and leading a healthier lifestyle.
So, if your young ones are reluctant to leave their phone or tablet and step outside, you can also utilise interactive apps to involve them in outdoor activities. Mobile apps can also help you sustain a healthy garden by offering guides to the individual needs of plants, or the type of soil in your area so you can make an informed decision what, where, when and how to grow.
Start compost gardening
It's always worth investing resources and time in your garden's soil. Called the gardener's' black gold, compost is nature's most rewarding soil amendment with its many benefits in the garden. You can re-use old potting compost or make your own.
Compost is decomposed organic material and is usually made of leaves, garden waste such as clippings, and certain types of kitchen waste. It is a bio fertiliser that feeds and replenishes the soil without harmful effects, so make sure you know what you can recycle and use this environmentally friendly way to help your plants thrive.
Need a professional gardener?
Enter your postcode to view our rates and availability in your area.