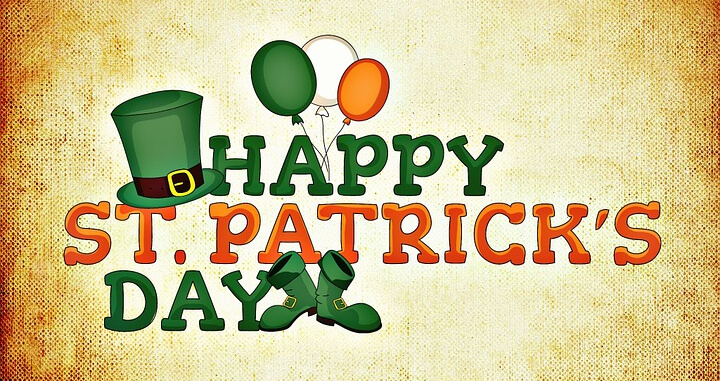 Well, here it is once again – our official excuse to wear green and drink until green starts wearing us. Yes, it's Paddy's Day and while we are still shaking our gardeners' heads at some – Irish, mind you – manufacturers' inability to tell a clover from a shamrock (don't worry, Guinness, you can still count on us for your sales), we can't miss an opportunity to decorate and celebrate. So, get yourself a pint of stout and make sure you don't gulp it all before you've read our awesome St Patrick's Day ideas.
How London Celebrated St Patrick's Day
Unless you were out of town this weekend or you started Paddy's Day celebrations a tad earlier, you can't have missed the droves of green-clad merry people who took to Trafalgar Square this Sunday to celebrate the patron saint of Ireland. According to statistics, more than 220,000 people living in London can trace their ancestry back to the Emerald Isle and this past Sunday, as part of the traditional St Patrick's Day festivities in London, thousands of both Irish-born and Irish-at-heart flocked along the parade route from Piccadilly to Trafalgar Square.
One of the best Irish events in London again offered live music, an artisan Irish food market, comedy and film festivals, and ceilidhs. All the marching bands, pipers, stilt walkers and dancers, not to mention the 17ft high puppet, definitely immersed us in the atmosphere of St Patrick's day and inspired us to celebrate this national holiday of Ireland our own way. So, here are our suggestions for creative and easy to make last-minute St Patrick's Day decorations, party ideas, and some typical Irish expressions you could use to entertain your guests at your own St Paddy's celebration.
St Patrick's Day Decorations You Can Craft Yourself
Inspired by the green décor and all the cliché emblems of the holiday, which, let's face it – we all love, we searched for some creative decorations and were thrilled to find we weren't too late with our DIY. Here's what you can do with cupboard supplies, zero time for fancy preps, and a first-grader's dexterity. Yes, it's that simple.
☘ Rainbow pot of gold ☘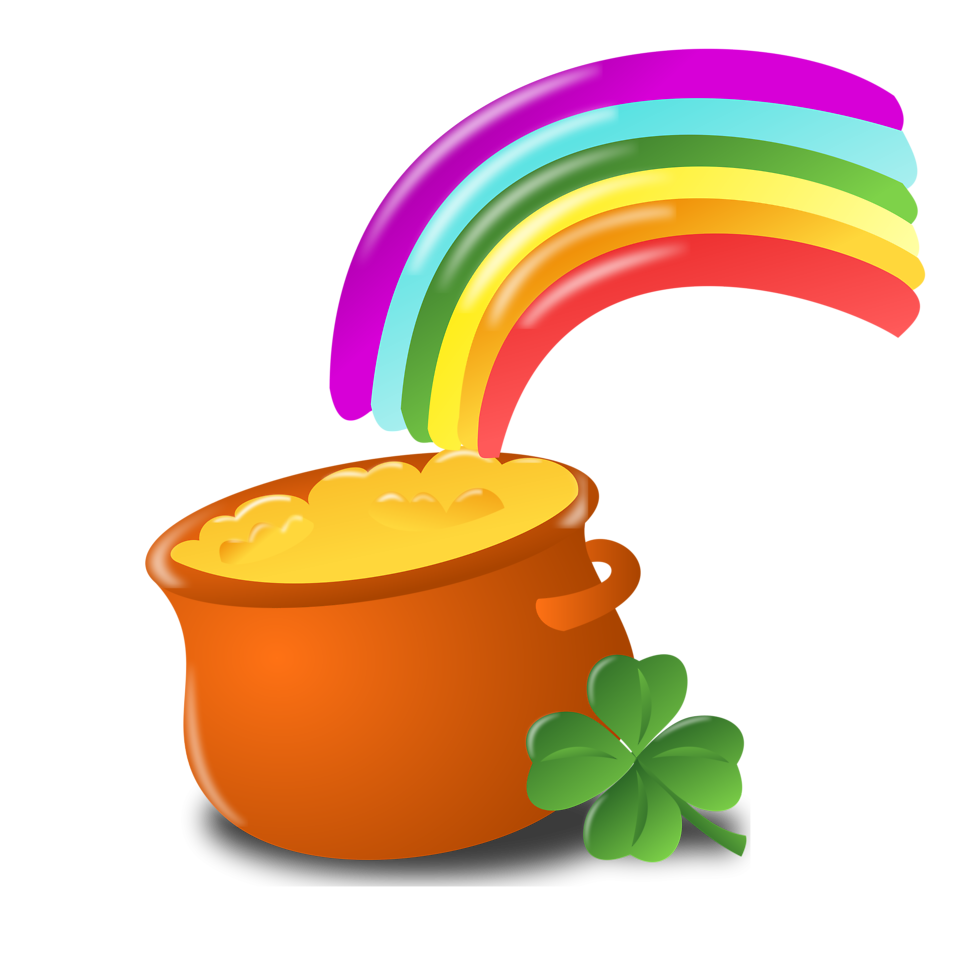 We did feel lucky finding this wonderful and easy to make idea at Makezine! Everything you need for this emblematic St Patrick's Day decoration is a clay pot and paint of all colours. Filled with chocolates in golden wraps, these rainbow pots are ideal decorations for a St Patrick's Day party and after your guests have enjoyed the sweets, you can plant a shamrock plant inside and add some vigour to your garden.
☘ St Patrick's Day shamrock bunting ☘
Simple as That sounded like the kind of blog for people with neither the time, nor the crayons and we weren't disappointed. The shamrock bunting idea we found there looks really elegant and doesn't require special materials or skill, so in just minutes you can have yourself a classic banner. If you don't want to ruin a book for the decoration, we suggest you print out some witty Irish blessings and luck phrases and use the sheets instead.
☘ Rainbow shamrock ☘
At Rockabye Butterfly, we were intrigued by the idea of a fuzzy shamrock with a rainbow hanging from it. And we couldn't help but notice that if leprechauns were the chairpersons of St Patrick's Day decorations, shamrock and rainbows are definitely climbing up the corporate ladder. Making this pretty shamrock craft looks like a lot of fun, which the kids could enjoy, so if you have little ones around, make sure you include them in this playful decoration.
Guinness on a Workday Outside – Now we're Feeling Lucky!
Not sure if leprechauns had anything to do with it, but the weather forecast for Thursday says bright and sunny spells, and with temperatures of 11°C, it seems like a beer garden party could actually be a thing for this St Patrick's Day. We do already have the decorations, so why not?
To make it as fun as possible, include the symbols of luck in your food and drinks as well. You can make four-leaf clovers from green peppers to top your salads, and after you've served the corned beef and cabbage, treat your guests to an Irish cream cake and shamrock-shaped biscuits. As for the drinks, the quintessential Guinness is usually all you need but you can also offer green beer and cocktails, or serve Irish coffee as a dessert drink. Food and drink may seem like enough for a merrymaking but you can step up your lucky party by asking the guests to turn up in green and orange, and hand out some accessories such as emerald top hats, shamrock necklaces, and green beads. Just imagine everyone's social media the next day!
Drink like the Irish, Talk like the Irish
We're all Irish after a few beers, but to keep the cheerful Irish spirit around after the festivities, here are a few of our favourite Irish phrases you should start using every day.
Sláinte! This is trending around St Patrick's Day when you hear patrons say it as they clink their glasses of stout but you can use it for toasts on any occasion. The word literally translates as health and stands for "I drink to your health!" It is pronounced "slaan-sha".
How's the craic? Using this expression might get you a few raised eyebrows because craick is pronounced as crack. But expressions such as "Any craic?" and "How's the craic?" are just greetings substitutes of "How are you?" Next time you hear someone ask you that, you can reply with "divil a bit," which means "not much."
Story horse? If you're asking someone you know well and would really like them to go in length about what's up in their life, forget the craic. "Story horse?" short for "What's the story, horse" is the way to ask a close friend how they're doing.
On me tod. Whether you're riding solo at the bars, or you left your buddies at the club, you are fully entitled to a slurred "I'm on me tod". The expression is one of the most famous examples of Cockney rhymes. It started out as "I'm on my Tod Sloan", Tod Sloan being a jockey whose career came to an end once he moved to the UK and was always said to be on his own. "On my Tod Sloan" rhymes with "on my own" but the word that completes the rhyme is now omitted.
Well, that was our special St Patrick's Day post, lads and lassies!
May your pockets be heavy and your heart be light.
May good luck pursue you each morning and night.