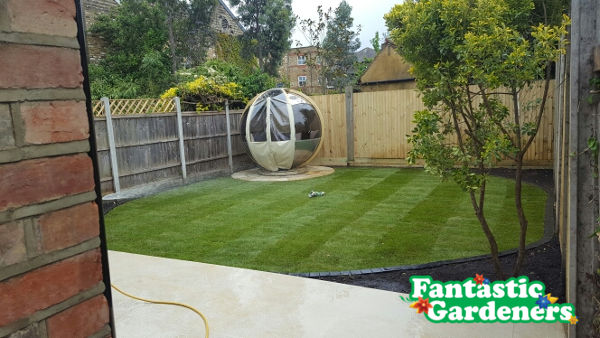 When it comes to overall enhancement of your garden on a more strategic level, your best solution will arguably be a landscaping one. Sure, throwing in some pretty plants in the back yard is certainly necessary, but you can hardly beat the blend of emotions, sizes and shapes that a fully executed landscaping project gives to the home-owners.
Be it to provide a place for seclusion, a spot for escape from the real life, or a turf to get the BBQ parties started, the landscaping jobs truly act as creators of sanctuaries. This is also one of the main reasons why we at Fantastic Gardeners adore landscaping projects and we are more than excited when one is coming around the corner.
Let's say you are set on the path of turning a messy green space into a regular establishment. You're most probably going to head online to seek inspiration from other professional jobs. Now, we would like to show you one of our recent projects – a backyard that was in fact in the back of the house and was, by definition, a yard, but it was hardly a garden at the time.
The owner wanted to make it habitable once again and there were three big steps we had to take to achieve this aim – re-turfing, paving the patio and general gardening, but not before tearing down the little shed that was already there.
So, without a further ago, let's dive into a landscaping job well done and see how you can go from zero to hero in a matter of days.
Let's make some debris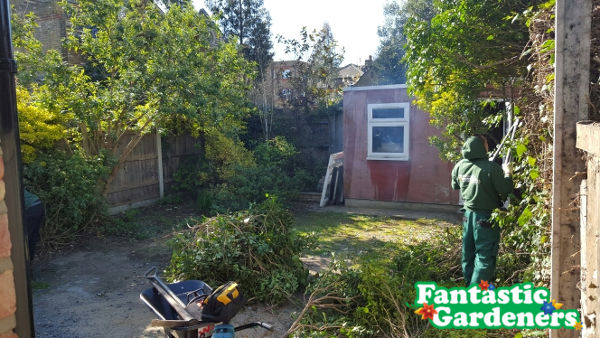 That's what the garden looked in general before we took over. Everything you see in the photo had to go – and start the project from scratch.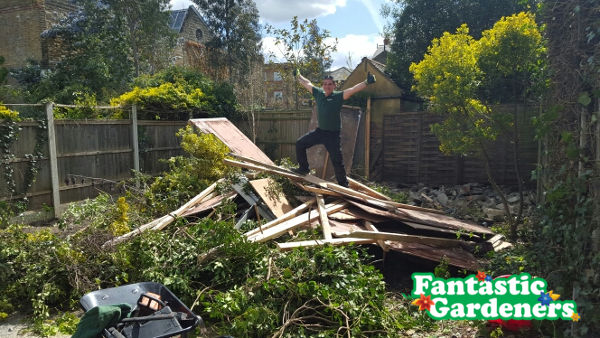 And that's where we got to, halfway through completely eradicating everything in it.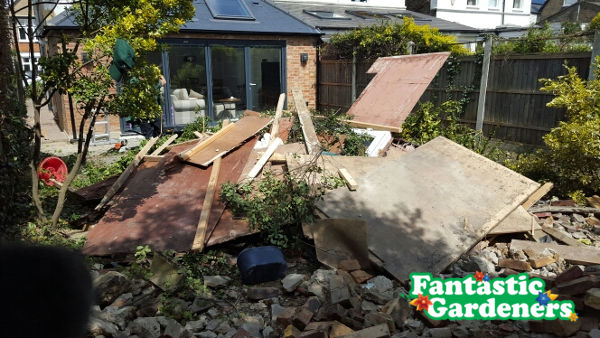 Some more shots below.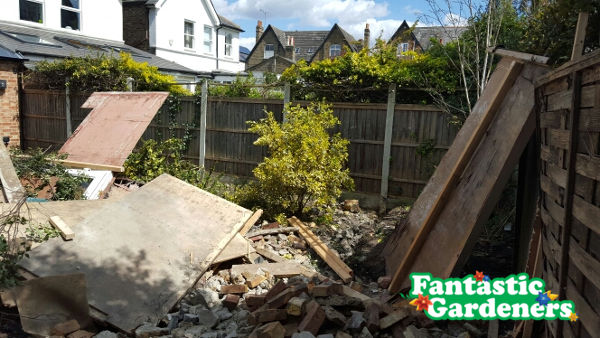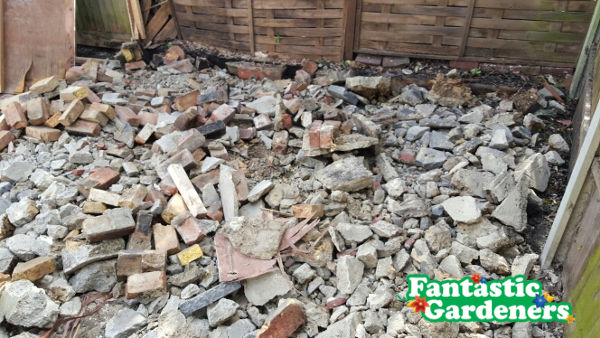 At one point we felt the rocks' ranks were endless, when finally we hit the bare ground.
Re-turfing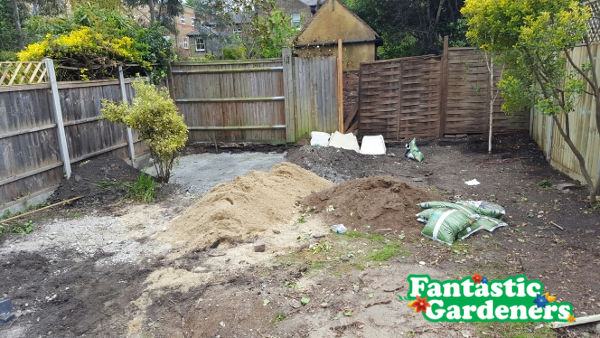 It's always easy to start a new piece of art on a clean blank sheet, isn't it!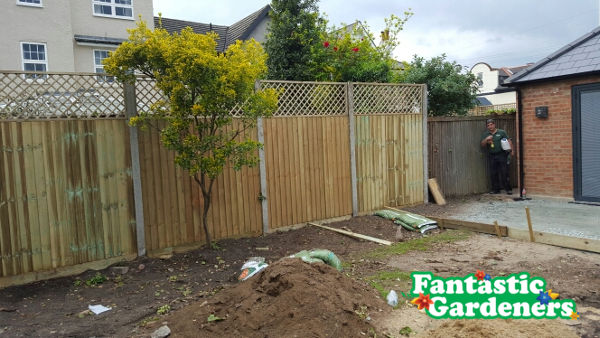 The top layer will be fertilized, before layering the turf rolls and installing the water maintenance program.
Patio and paving
Time to take you through one of the vital jobs of landscaping, which takes a whole project to the next level.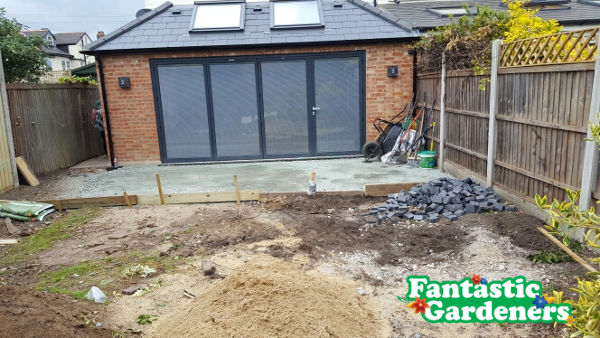 An anti-weed membrane is going to help eliminate any potential unwanted dwellers in the future.
Here's the base of the landscaping project's accent.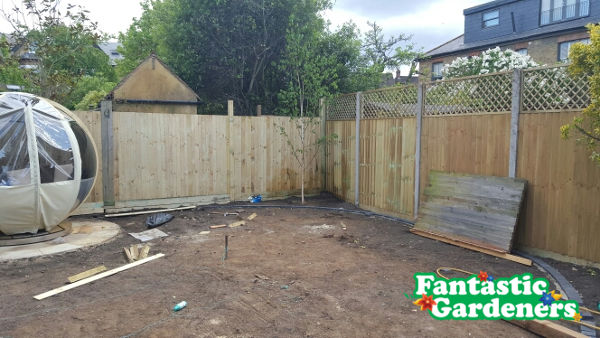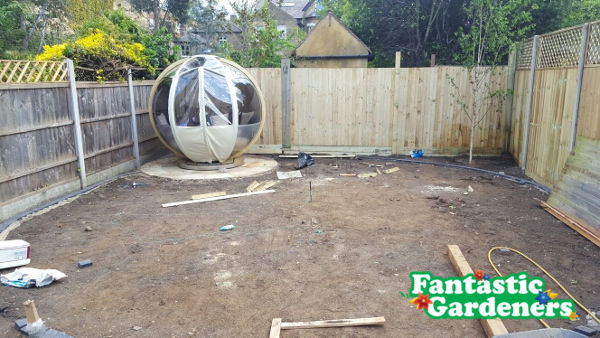 We positioned the owner's relaxing retreat in the corner. The ball-shaped structure will give the space a contemporary outlook.
The final outcome
The whole project took about a week to complete, but, it was well worth the effort. New turf, new patio and a new place for the home owners to rejoice. From general gardening and clearing out the space, to slick patio and paving, chaos turned into order.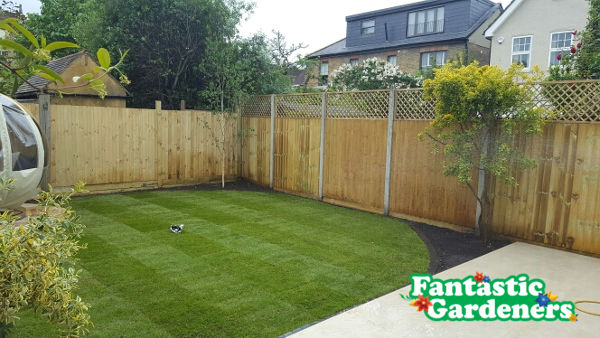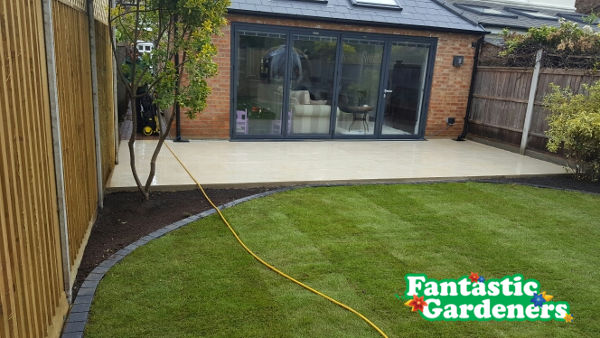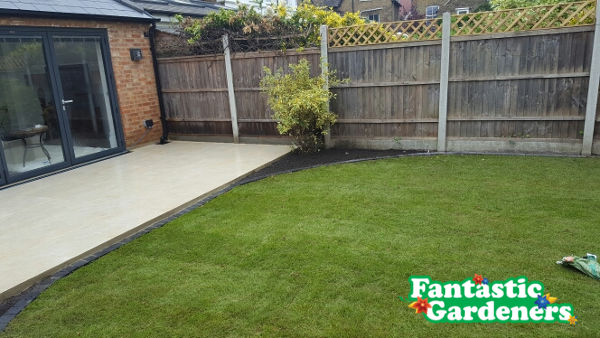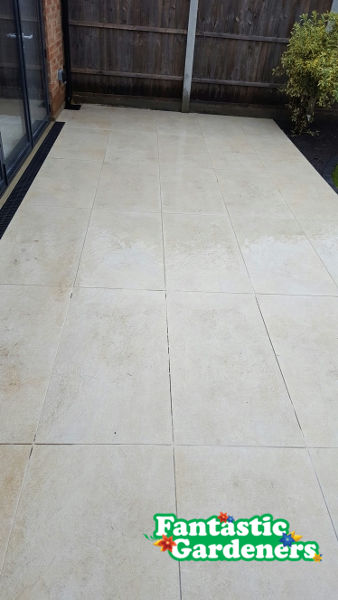 Leave a comment to tell us what do you think about the project. You can take a look at our gallery where you can see other projects we have completed over the years for your own inspiration. Have you thought about completely revamping your yard? We would love to hear some of your own reflections how does the perfect garden look to you.
Need a landscaping job to be done on your property?
Enter your postcode to view our rates and availability in your area.