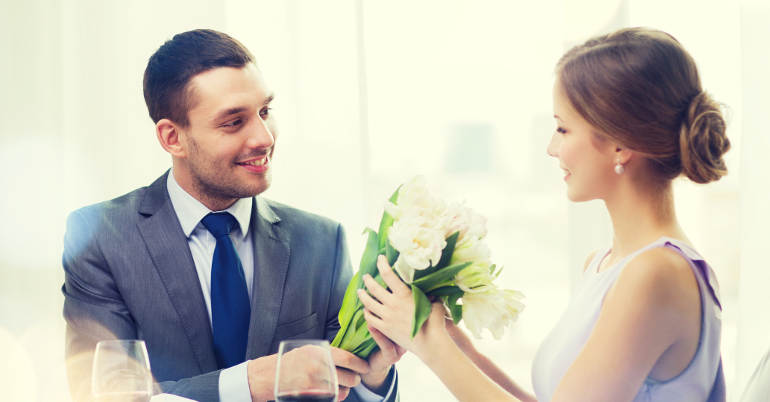 The almighty rose can easily be dubbed as the queen of flowers. It's one of the most popular plants to give but it's also an easy way out of the flower shopping hassle around St. Valentine's Day. However, there is different types of flowers for Valentine's day or any other cheerful celebration.
Especially if you take into consideration the fact that various flowers, depending on their colour or people's culture, carry a different hidden meaning. Let's put moods and tastes on the side, while we speak about the most popular flowers for St. Valentine's and their meaning.
White lilies
---
This is a flower that says it feels like heaven to be with you and that's a sentiment you'd like to convey to your Valentine's date. Indeed, white lily has long been connected with religion and deities. Apart from its natural charm and intricate beauty, the flower will take you to cloud 9 in a spoof.
---
Carnations
---
Carnations have been cultivated for over 2 000 years and it's no wonder that they are a subject to many discussions, regarding their symbolism and hidden meaning. While their name origin is shrouded in Greek and Roman history, carnations are connected with incarnation and royalty.
Today you can find carnations in an extensive variety of colours and each one of them is associated with a unique meaning. Dark red carnations show a deep love and affection for someone, white ones symbolise luck, while paler reds will say that your Valentine admires you.
---
Irises
---
With intricate beauty, the iris comes in more than 200 different colour variations. Conveniently, its name comes from the Greek word for "rainbow". It's widespread around the globe and it's both commercially and domestically grown. The iris also happens to be perpetuated as the national symbol of France, as the Fleur-de-lis is present on the country's crest. Unlike garden irises, which come in a variety of colours, the bouquet ones are usually white, yellow or blue, the latter being the most preferred choice.
Due to its popularity around the world and the different colours, irises may come to different meanings, too. Dark blue ones symbolise royalty, while yellow iris conveys passion. This wide spectre of symbolic interpretations makes the iris appropriate for many occasions, especially St. Valentine's.
---
Alstroemeria
---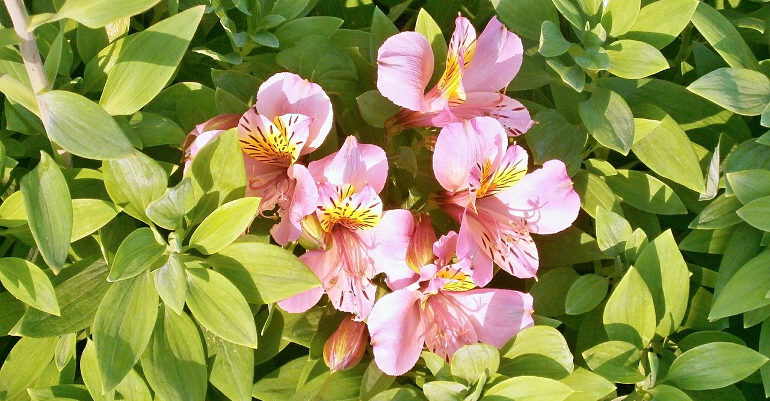 Alstroemeria was found in the mid 18 century when a Swedish baron collected its seeds while hiking in Spain. This flower goes by many names, such as Lily of the Incas or Peruvian Lily, and it comes in a wide range of colours, from orange to golden, and from pink to purple.
Alstroemeria is a symbol of devotion and friendship, therefore it's fitting for couples who have passed the beginning stage of their relationship and are already feeling very comfortable with their spouse. There is one curious peculiarity about alstroemerias – their leaf bottoms are always facing upwards, they twist and turn while growing, which resembles the many twists in the growth of relationships.
---
Orchids
---
Orchids are a highly sought after bouquet flower during St. Valentine's, as they carry a multitude of symbolic meanings. Those flowers have long been connected with fertility and ancient Greek people thought orchid bulb consumption can define the sex of the baby. Due to this widely believed statement, orchids became a popular gift for couples who are awaiting a baby.
---
Gardenias
---
Gardenias are widely appreciated because of their cream-like colours and easiness to grow. As an indoor plant, it fills the air with a distinctive sweet scent. Gardenia gets its name from the American botanist doctor Alexander Garden after travelling to the Far East. The flower origins are India and China, where it has the same usage as the jasmine – sometimes used as a food additive or boiled into a tea.
Gardenias symbolise mutual understanding, love and harmony and they can act as a natural remedy for those feelings and experiences. It's intensive, sweet, with silk-soft flowery hints – solely whispering its symbolic meaning into your partner's ear.
---
Tulips
---
Tulips are widely appraised as flowers of love all over the world. You'll see many elegant flowers, or extremely romantic, too big or too small, but the good old tulip is always a perfect fit. From playing an important role in the Persian culture, art and history, to becoming a major economic factor in Europe quickly after their introduction, tulips have remained a symbol of love, forgiveness and respect.
Red and pink tulips are a symbol of a fresh start, therefore if you've just started a relationship, this is the perfect time to give them. Yellow tulips will send cheerful thoughts while white tulips are a sign you are looking for forgiveness.
---
Sunflowers
---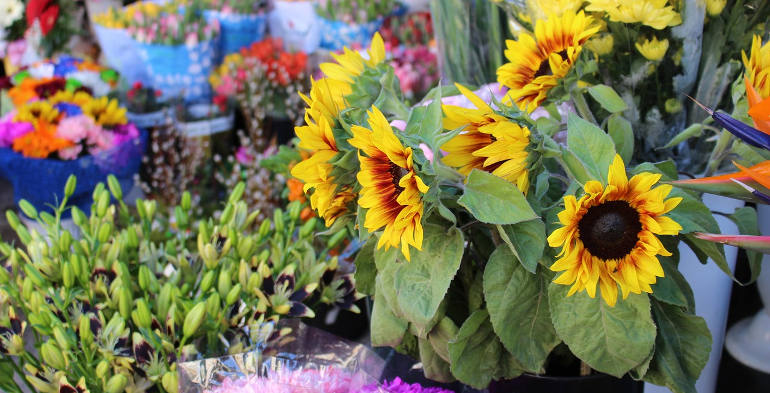 It's hard to imagine the vast fields while passing through the countryside without sunflowers. One of the most widespread agricultural plants, sunflowers can also be grown as decorative plants. They are a symbol of trust and persistence. If you'd like to show your partner you are loyal, this is one way to put it out there. Plus, sunflowers relate to warmth and happiness due to its close resemblance to the sun.
---
Gerber daisies
---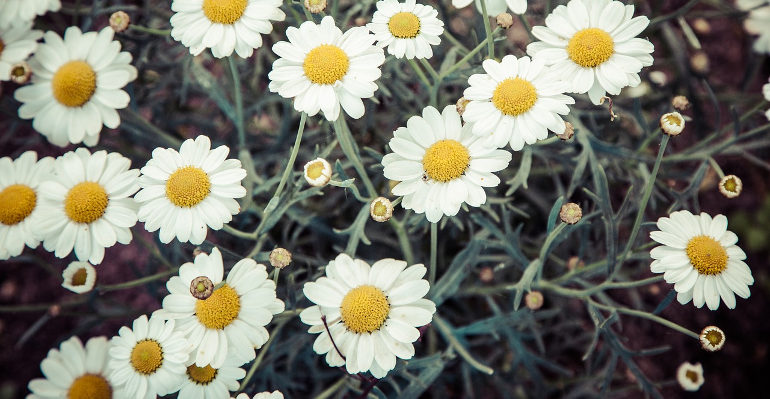 As a top five most popular flower worldwide, gerbera daisy is a symbol of purity, happiness and innocence. The flower sends positive thoughts and brightens the day of the person who'll receive a fresh bouquet of them. Yellow daisies resemble small sunflowers, however, daisies come in a large variety of shades, which directly connects with their meaning of cheerfulness. Given to someone special, daisies will leave a long lasting impression.
Need a gardener?
Enter your postcode to view our rates and availability in your area.